Revamp Your Home With These @home Decor Items!
Want to make your guests fall in love with your home setting? You're on the right page. These budget-friendly décor items from @home will transform your home into a picturesque abode. And the best part is you can avail them at a discount! Shop these stylish accessories at our BIG SALE today and make your neighbors go green with envy!
 Table candle stand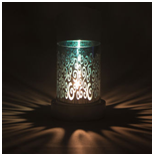 When it comes to romance, there's nothing like candle light! There is something magical about it. It creates such a magnetic ambience in a place that it's difficult to be elsewhere. It increases the romantic tone of your evening and makes those special moments come alive.
Hence we bring to you this aqua blue candle stand- made from pure metal and silver plating; this piece of art is crafted to enhance the overall appeal of your home interiors.
Antique cycle table clock
 This antique clock tells time in an ancient fashion. Brush up on your Roman Numerals with this piece that has marked its evolution into the modern world. If you are not too big on bright colours and exuberant décor, this piece is the perfect fit for your monotone needs.
Planter-lime green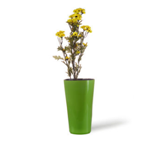 It's a proven fact that accessorizing your home with indoor plants increases positive feelings and reduces stress. You can now say good-bye to tension and anxiety as this awesome product from @home is here to make your home a happy one. It is easy to clean, highly durable and will be your companion for years to come.
 Brown Half Buddha Statue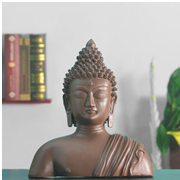 The word Buddha refers to the "enlightened one."  In feng shui, Buddha statues are used to assist the chi energy move throughout your home. Passive and elegant by all means, this Brown Half Buddha Statue is a contemporary decorative piece for your side table. Blending in well with most interior design ideas, this piece will help you maintain the classic monotony of your rooms as well as welcome positivity in the house.
Paintings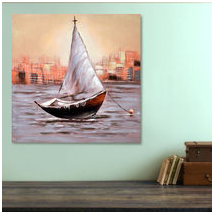 Paintings can do wonders to your mood. The ones that are made to energize are often colourful and bold, while those designed to calm are typically softer in colour and texture. We have just the paintings you would want to transform your space. So pick up the art you love at a slashed price!
Choose what you love best and revamp your home with @home BIG SALE!