Fantastic Kitchen Aides From @home
Love spending time in the kitchen? Get some fancy assistants! These stylish and helpful kitchen aides from @ home are surely going to make your cooking experience a fun filled one.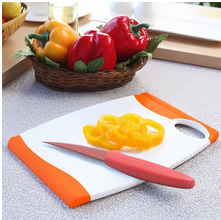 A knife is like a dance partner; you ought to find the one meant for you. One that is comfortable and graceful. One that will make slicing, dicing, chopping, and mincing more precise, and simple. This 8 Cm Utility Knife from @home does that bit for you. Bring it home and solve all your kitchen worries.
Wish to buy? Click here:  http://www.at-home.co.in/kitchen/8-cm-utility-knife-home-nilkamal/p-7273534-55066839574-cat.html#variant_id=7273534-55066839574

 Those who love to bake can never have enough of bakeware! But what if we tell you that we have one solution for all your baking worries! Yes it's true, presenting this multitasking biscuit maker from @ home. Whether you need to prepare sweet and savoury biscuits or wish to decorate tarts and desserts; garnish sandwiches or fill canapés and doughnuts; this magical assistant is going to do it all for you.
Take a look: http://www.at-home.co.in/kitchen/biscuit-maker-home-nilkamal/p-7273534-86459664496-cat.html#variant_id=7273534-86459664496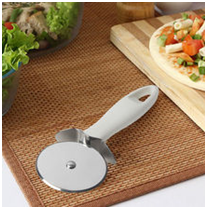 They say that, "a perfect lover is the one who makes you a pizza at 4 am". And we agree! Pizzas are a dish you just can't live without. But have you ever imagined a pizza without slices? What would it be more than a Frisbee. If you love your pizza so much you want it to be accurate. So fret no more and bring home this amazing Pizza Cutter from @home. This eco-friendly tool swiftly cuts thin-crust or deep-dish pizza into uniform slices. Simply clutch the handle at the bottom and roll the blade to create portions in your desired size.
To buy, click here: http://www.at-home.co.in/kitchen/pizza-cutter-home-nilkamal/p-7273534-59537501498-cat.html#variant_id=7273534-59537501498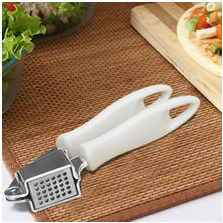 For those who love the garlicky flavour in every bite, or if you're a little too shy about your knife skills, this fantastic, easy to use garlic press from @home will be your saviour always. Put a knob of peeled garlic in the hopper, swing the arm over, and squeeze. Stress relief, plus perfect garlic in a jiffy!
Make it yours today: http://www.at-home.co.in/kitchen/garlic-press-home-nilkamal/p-7273534-46540014205-cat.html#variant_id=7273534-46540014205
Need more fancy assistants? Visit our website: http://www.at-home.co.in/home-kitchen
Happy shopping! 🙂