Mood Lighting is a Real Thing – Explore More
A perfect mood needs not just ambience but also charismatic lights. It can make a world of difference to the home interiors and look. It is a subtle and effective way of influencing the whole ambience of your home. Moreover, it can set the mood of a space.
If you deploy lights in the right manner, it can elicit a range of emotions and responses. With different lighting options like LED lights, chandeliers, lamps and string lights, you can achieve the look and set the mood you desire.
Let's explore more!
Create Visual Interest:A brightly lit-up space sets a cheerful ambience. However, people don't like sitting in bright or direct light. Instead, use lighting to create visual interest. You can reflect light on a wall or beautiful piece of artwork.
How about emphasising light on textures? Light reflecting on a metal or crystal décor piece can give a vivid touch to the room.
 Even using colour in lighting can be an effective means. You can explore lamps in unique prints, patterns and colours and make it focal to the room. Explore lamps in the hues of yellow, orange or red and give a warm, cheery feel to the space.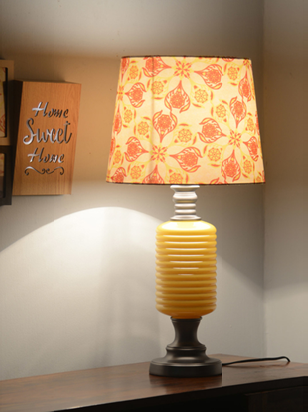 Create the visual interest with this @home Spectra table lamp.
Set the Ambiance for a Romantic Dinner: Achieving a relaxed and intimate feel for a romantic dinner night can be easy with the interplay of soft lighting. Put a few lighting accents on the wall. Something like this string of lights from @home can give a warm and soft touch. However, don't put it at height. Let the upper walls remain dark, and the dim light can flatter the features of the people.
Colourful, Welcoming Lights: You can set different moods with lights. If you want a warm, welcoming home entrance for your guests, then illuminate this space with a colourful floor lamp. Every colour has its unique vibe. You can add the zest, which you like and set the tone for those gatherings.
Such an @home paper lamp will work as a transition and accenting conversation piece for your guests.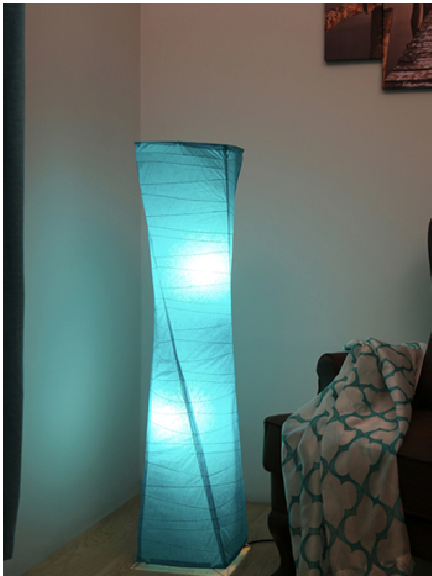 The Evergreen Chandelier Lighting:Certain things are timeless! This holds true for a chandelier. A perfect ambient light, it can work wonders in your living room look. Put it on a tall ceiling and let it brighten-up the whole room subtly.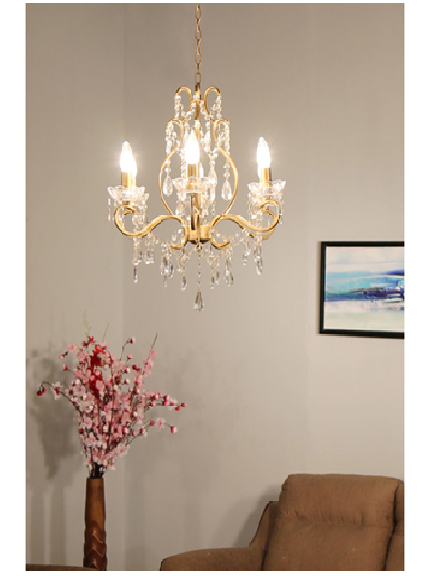 These can also work well in foyers too!
 How about this Turkish Glaze gold chandelier from @home?
Complement with Paintings & Aromas:To set the mood of a space, you can complement ambient or accent lighting with beautiful paintings and soothing diffusers. By simply placing an electric diffuser you can change the very look and feel of the room.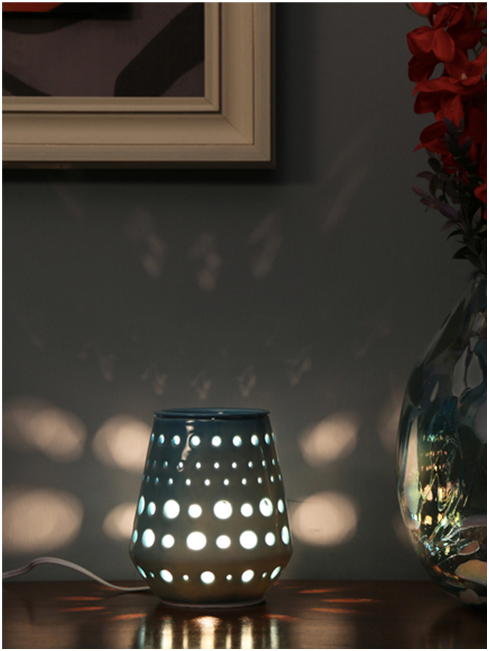 A Dim Ambience: Bring dimmers and focus lighting to effect and you can achieve the ambience you desire. As night approaches, use lighting to set the tone. If you are planning to step out, then let the dimmers subtly keep the home illuminated. However, if reading that intriguing novel is in store, just keep the study lamp on and turn off all the other lights. And for those party nights, play groovy tracks and let flashy lights show their magic.
 Mood lighting sure is a real thing, and you can achieve it quickly with the right set of lightings. Place and use it right and set the mood you want. Buy the lamps and lights mentioned in the blog from @home website or a store near you and create a well-lit home