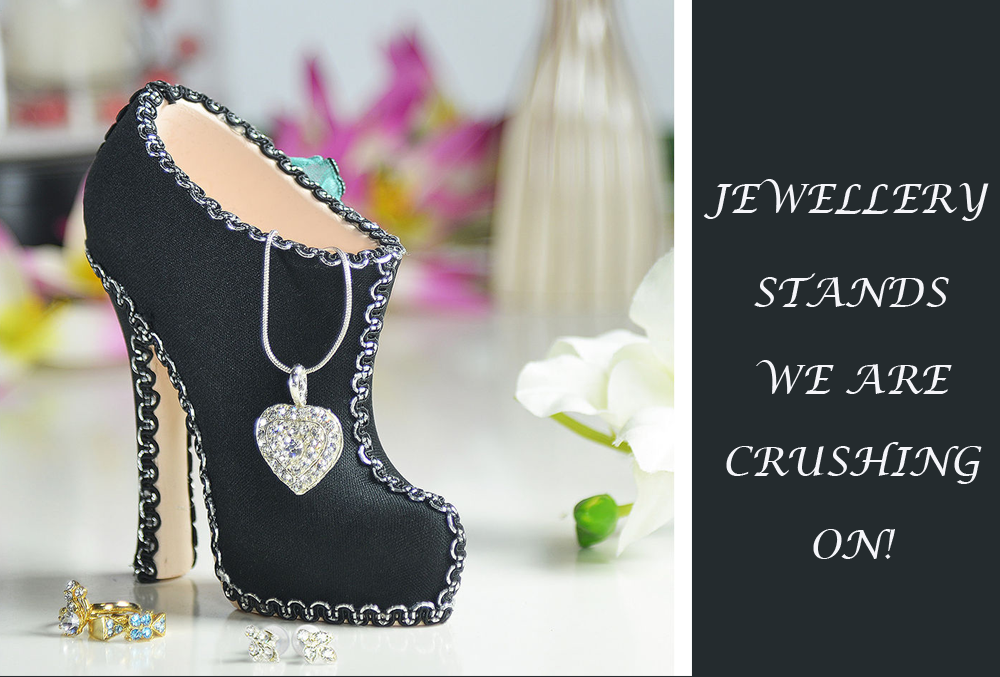 Storing jewelry has always fascinated women for generations! From collecting beautiful jewelry boxes and making them pretty to buying gorgeous jewelry stands to beautify your home; women have tried it all!
Who doesn't love an addition to their home that not only beautifies their living space but also has a utility factor? Keeping the above point in mind, @home launched its all new range of jewelry stands in radiant colors that will surely steal your heart! Fashionistas, this one's for you!
1)      Shoes for every mood-
From purple stilettos to black pumps, we have it all! A jewellery stand that doubles up as a showpiece, bring home this stand today! Want to make your guests go WOW? Flaunt your accessories on this fabulous stand and you are sure to receive a lot of compliments! A perfect way to store your rings in style, the purple stiletto will not disappoint! Give home fashion an all new definition with this pretty stand!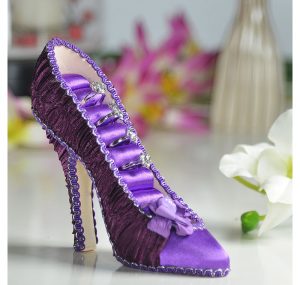 To know more, click here: http://bit.ly/1OCkp7C
2)      Sofa that will make you swoon-
If bling is your style and you like to keep it different, this sofa jewellery stand will work wonders for you! Intricately designed to suit your needs and look fabulous all at once, this golden and white sofa will give accessory storage an all new definition! Your jewellery deserves the very best! Arrange your rings on the seat of this shiny sofa and watch them shimmer and glitter when the rays of the sun kiss this pretty piece of accessory!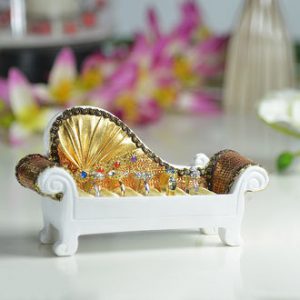 Fallen in love with this sofa arrangement already? We thought so! Shop today- http://bit.ly/1MzVFMc
3)      Butterfly Love-
If elegance is more your style and you like to keep things classy, the Serviette Butterfly Jewellery Stand will make you drool! Here's a stand that is not only multi-purpose but also serves as a show-piece on your centre-table! Hang your hoop earrings or rings on this stand and they will not only be easy to locate but also pleasing to the eyes!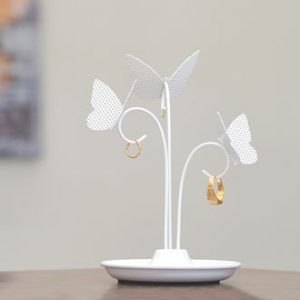 Love this butterfly jewellery stand and want to make it yours? Click here: http://bit.ly/1F0vQ3s
4)      Mannequins to the rescue-
Looking to please the little girl in you? Choose from our range of mannequin jewellery stands today! Since this beauty stands tall, you can even put your necklaces on it and see as they beautifully hang towards the floor. You can place this stand on your dressing table in your bedroom or place a bunch of them on the centre table in your living room as well. This radiant stand is available in five gorgeous colours- orange, green, purple, blue and golden!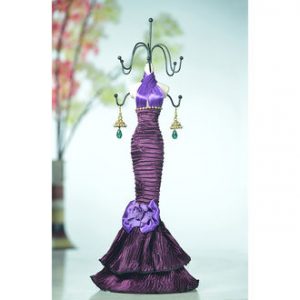 Make it yours today! http://bit.ly/1z3XYxS
Which of these stylish stands are you adding to your shopping cart? Tell us in the comments below!