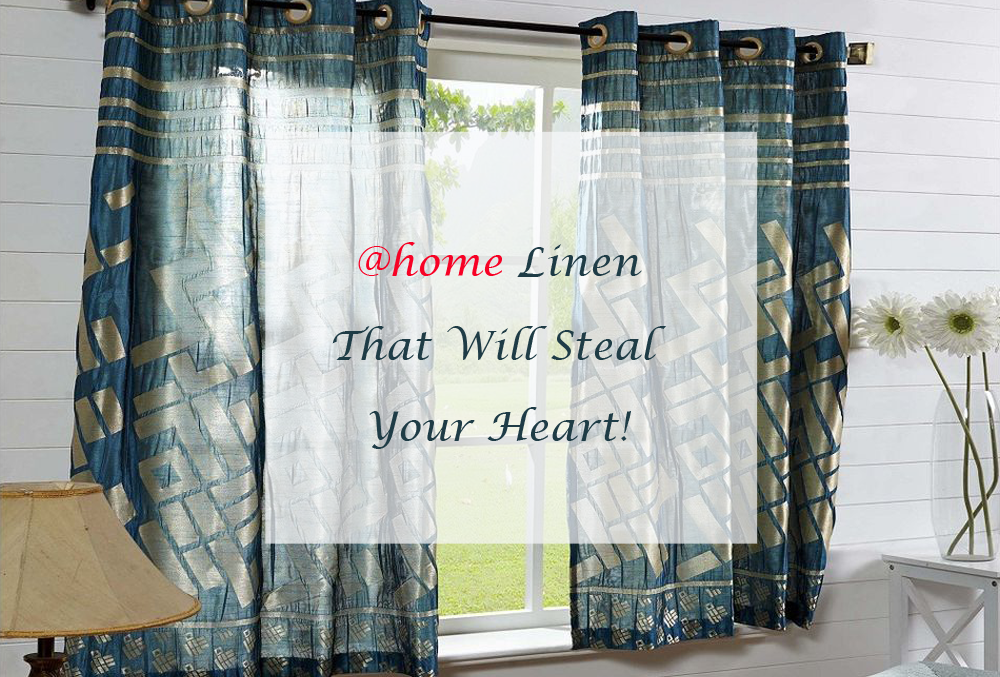 Linens truly can make or break the decor of your home. Seasons change, trends change and so does home fashion! One cannot think of upgrading their home without giving their home furnishings a makeover as well! This Spring-Summer 2015, pretty pastels and fabulous florals are ruling the roost!
A bed is only welcoming if the bed-sheet is a winner! A sofa will only steal your heart if the cushions are worth drooling over! Home linen, however, is so much more than just that. From window curtains to door curtains, from quilts to blankets; the list is truly endless.
The market that specifically caters to home fashion lovers is increasing by the day and rightfully so. From quirky covers for home lovers who like to keep it different to superhero bed-sheets for little ones, the home decor market is evolving at break-neck speed!
We have listed down some of our favourites! Check them out-
1)   Moushi Door Curtain – @home Nilkamal, aqua-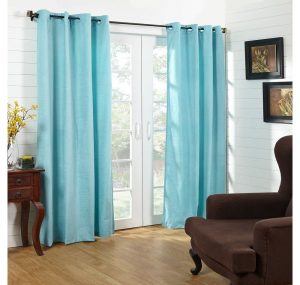 Spring is here and it's time to embrace pretty pastels and all things vibrant! Add a touch of magic to your home with these pretty blue door curtains. Wow your guests as they make their way from one room to another. Enchanted with this set, aren't you? We are too!
Shop for it today! http://bit.ly/19zEx9M
2)   Stripes Double Bed Sheet – @home Nilkamal, brown-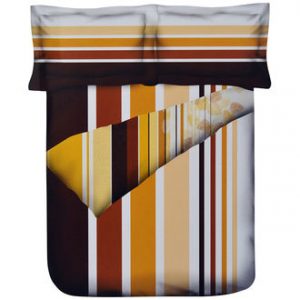 A rage that will never die down across all fashion sectors is the rage for stripes! Be it broad stripes or thin stripes, horizontal stripes or vertical stripes, this fashion trend will rule the roost for generations to come. However, what we love most about this double bed-sheet is its sheer vibrancy and its welcoming factor. Beautifully printed in radiant colours such as mustard, brown and white, this bed-sheet will surely make your room come alive!
Want to shop this double wonder? Click here- http://bit.ly/1xODhv1
3)   Brick Set of 5 Cushion cover – @home Nilkamal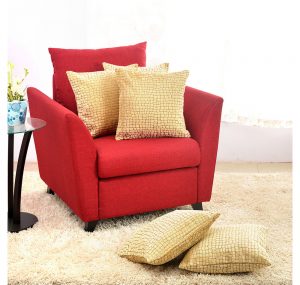 If placed artfully, cushions can alter the entire look of a room. Same goes for cushion covers as well. The colour, print and pattern that you choose can alter the whole look and feel of a room. So choose right and choose wise! This pretty set of pastel cushions comes in a set of five. Litter them on your sofa and they will surely take the ambiance of your room several notches up.
To make these pretty covers yours, click here- http://bit.ly/1yyyV5C
Tell us what you liked best in the comments below! To view our entire range of home linens, click here: http://bit.ly/1nnytHa