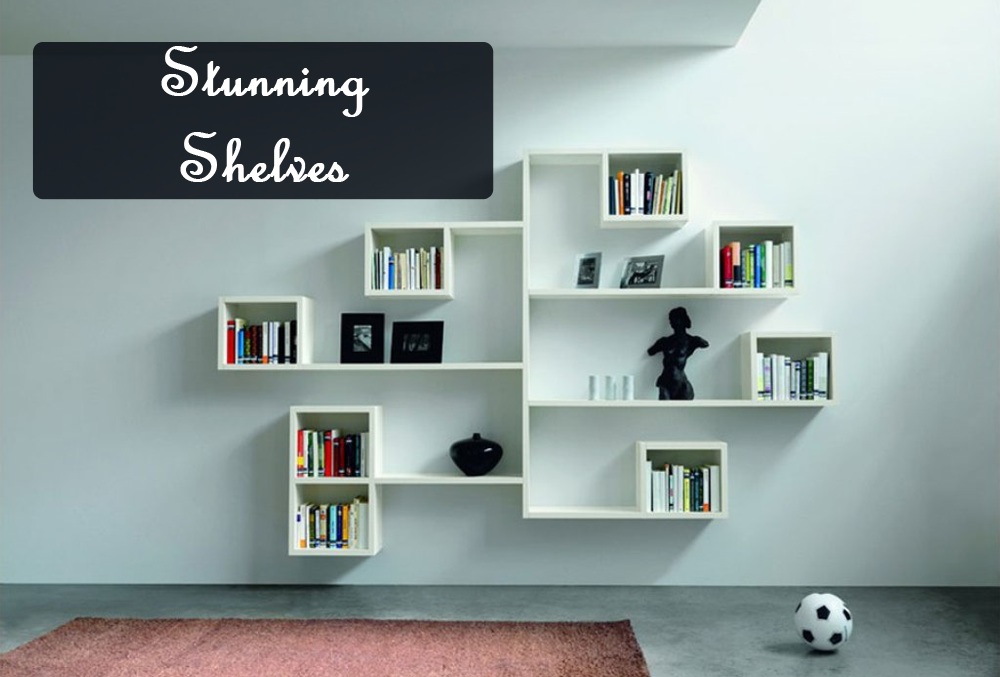 Where do I put this? It's looking cluttered! How do I make space? Aren't you tired of repeating these questions again and again? Fret not! We're here to shed some burden off your shoulders and give you solutions that will solve your space issues.
S. H. E. L. F- A five letter word that will ease your storage stress! Store in them or use them as a fancy décor, hang them onto your wall or floor them; they are sure to uplift the look and feel of your home.
An incredible mix of fashion and function; take a look at these beauties!
Wall-mounted shelves
Excellent for maximizing your storage space anywhere in the house; wall-mounted shelves are the key to space crunch. Thanks to their minimalism and flexibility, they can be installed in any room without exceptions. These shelves can also make a small kitchen look big. Try incorporating them to store and display objects like glasses, plates, spice jars, etc.
Browse through our collection here: http://bit.ly/1BsfsUy
Floating Shelves-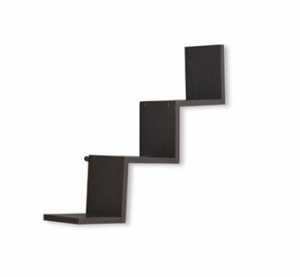 Floating shelves will help you release some space in the closed cabinets. Those gifts or awards you got can now be shifted and showcased at the same time. Fixing floating wall shelves in a study room is of great use too. If you are a fan of the written word or a film fanatic, you can place your huge collection of books and DVD's on these and keep the study table clutter free.
Take a look at the hot selling shelf this season!
@home love wall shelf-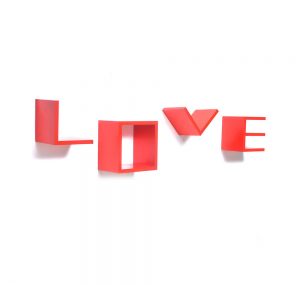 Valentine's Day might be gone but we're not over it yet. Check out this amazing love floating wall shelf that will express your feelings at the same time solve your storage worries.
Wish to buy? http://bit.ly/1Kqkgzl
 Nature Inspired Bathroom Shelves-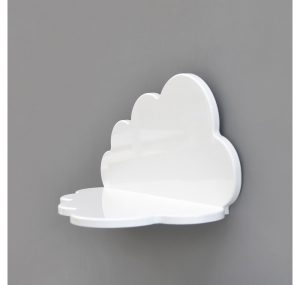 So you like to relax in the bath? Then this nature inspired nautical wall shelf will make you feel like your bathing in the skies. Just like a breath of fresh air; this gorgeous shelf is a must-have for any home. These shelves can hold baskets filled with soap, candles, and other toiletries. You can display nail polish and pretty perfume bottles on them too.
Like it? Get it at a discount! http://bit.ly/1BP3TM8
Branch Shelves-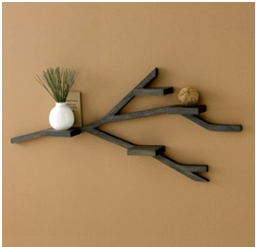 If you don't wish to buy any more at the moment you can create one too!
We simply can't get enough of this branch shelf. It's elegant, practical, and wallet friendly at the same time. Get three of the same size and pay attention to cut them evenly. Add smaller branches to provide more security and to help hold the shelves level. Then just add your shelving, which you can make yourself out of plywood or you could be creative and use light stones instead. The possibilities with this one are endless and sky's the limit!
Pick what you like or create your own masterpiece. Store more with @home today!