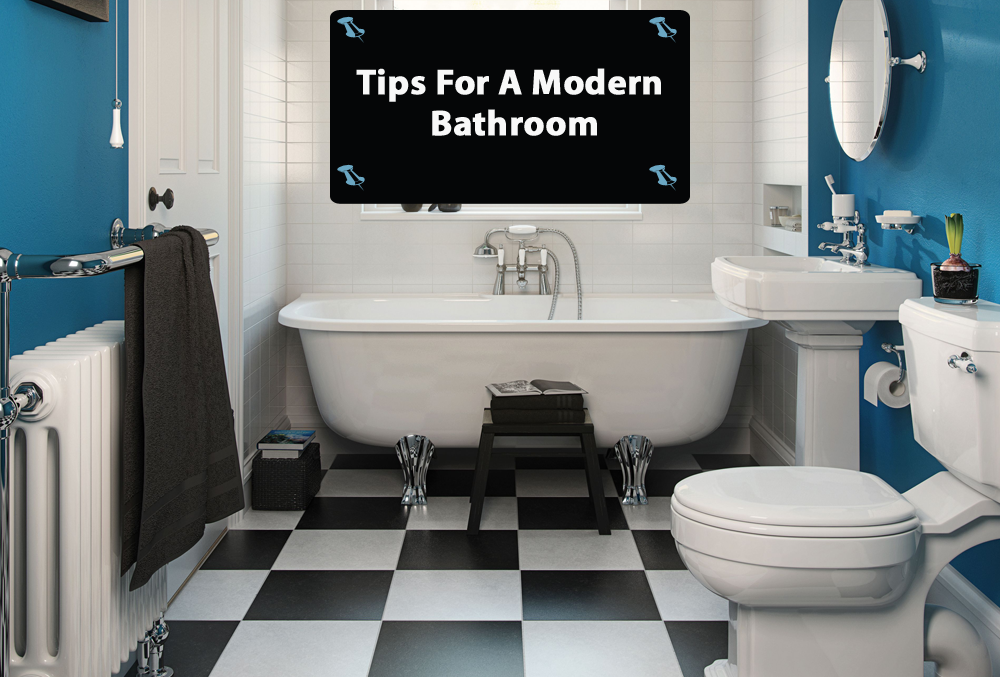 Bathrooms are an integral part of every home. Most of us tend to concentrate on remodelling our living room and bedroom, but we tend to ignore our bathrooms.
While huge spaces are always easier to renovate and re-decorate, it is the smaller spaces that are difficult to remodel. Small bathrooms may seem like a difficult design task to take on. However, these spaces may introduce a clever design challenge to add to your plate. Creating a functional and storage-friendly bathroom may just be what your home needs.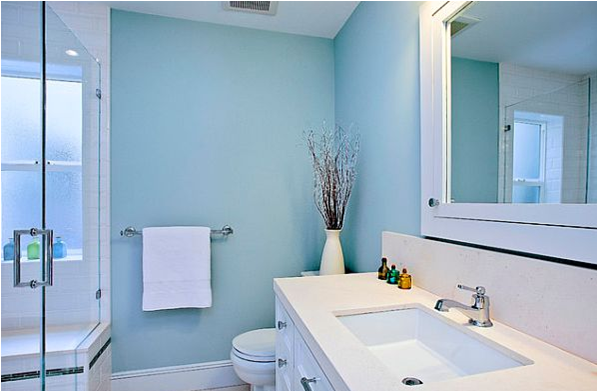 Check out these few tips that will transform your bathroom into a modern and conventional design-
1)      Instead of adding large furniture storage, showcase your colourful and textured towels with open shelving. This will add warmth and playful colours to your space and eliminate unwanted large furniture pieces.
2)      Functionality is the key for a small bathroom. Small rooms can easily lead to unwanted clutter. So make sure that you're only adding design elements that are functional. Don't add knick-knacks or objects that don't serve a purpose.
3)      Install an under the sink hamper. Minimize counter space by only displaying a few personal products. Add stackable basket underneath cabinets and above washer/dryer units.
4)      Once it's time to paint, make sure you have planned out your colour palette. Keep in mind that painting a wall an accent colour takes time. Use neutral colours to make your bathroom feel calm and aesthetically pleasing.
5)      Create a neutral colour palette to form the base theme of your bathroom. Utilize textures & patterns in neutral tones to add creativity and depth. The colour white is associated with cleanliness.
6)      An alternative to painting is to add pops of colour by showcasing colourful hand-towels, hanging robes or placing rugs in your bathroom to create your own ambiance and flair.
7)      Display stylish hand-towels and bright coloured soap dishes for a designer touch. Frame mirrors with an accent colours to match the style of your bathroom. Custom hand towels are a trendy and simple way to add originality and glamour.
8)      These days, people look to achieve an open feeling in the bathroom, especially when it comes to shower space. Walk-in showers have been quite a trend off late. These showers are extremely pleasing to the eye and add a unique charm to the bathroom.
9)      When it comes to a bathroom remodel, you don't always have to go overboard to make a lasting impression. If you're confused about where to start or what to fix, stick with the basics. The most popular bathroom improvements include those that focus on convenience and luxury.
10)  If your bathroom is adjacent to your bedroom or another room, use wallpaper to tie the two rooms together. Whether you use two wallpapers with different designs or use a similar print with slightly different colours, hanging these wallpaper designs in separate rooms can create a cohesive look.