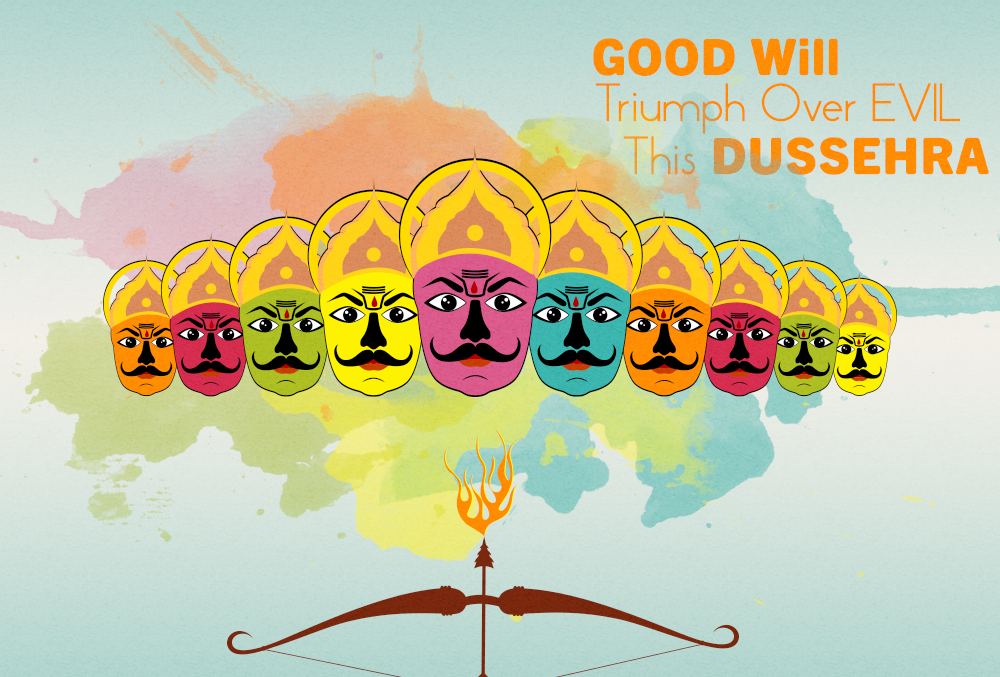 With Dussehra just a few days away, preparations are on in full swing. Are you ready to burn Ravana and usher in another great year of good triumphing over evil? Here's how you can ward off the evil spirit from your home and bring in positivity for the coming year. Read on!
1) Way with words-
Become aware of the words you speak at home. Your home is your temple and should be treated with love and respect. Consciously cleansing the home will clear the air and choosing your words carefully will have a positive impact on the entire family.
2) Painting for a difference-
Changing the wall colour will completely change the energy of a room. A different color will radiate a different aura which will ward off any existing negative energy.
3) Flower Power-
Fresh flowers bring in positive energy. Keeping your home clutter-free and having them around will create an encouraging effect on the energy of the house.
4) Go Artsy-
Wall art sets the tone and energy of a room. Floral paintings look good against any background. Choose frames and designs that you instantly like as that's what you will see on a daily basis.
5) Prayer Room-
Having a prayer room automatically brings positive energy in a home. Keeping this sacred part of your home clean is very imperative as it is a reflection of all things you believe in.
This Dussehra, rid your home of all things evil and welcome home the goodness of Lord Ram. Have a very happy Dussehra! 🙂