How to Make Dining More Fun
A well put together dining room is not only welcoming but should also have the ability to make your guests go wow. Dining room is a place where you spend time with your family and friends. This room should make you happy and should be entertaining to your friends. You cannot achieve this unless your dining room furniture is perfect. What should you look for while purchasing dining room furniture? Loads of things would come into your mind from the size of your family to the price scales and colours. Do think about the latest dining room furniture trends too, if you want your dining room to attract and allure your guests.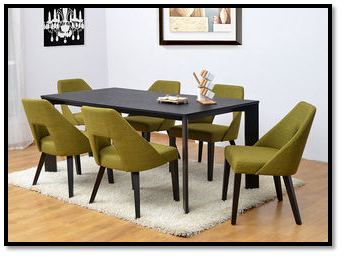 Take a look at these tips that are sure to make dining for you and your family more fun!
A fresh atmosphere is what a neutral colour palette offers. It also gives a sense of a clean dining area. You can find restaurants choosing neutral colours for the very same reason. You can also bring in chairs of this colour or the tables. The perfect choice would be beige linen chairs. Solid wood chairs too can be chosen for when the table is rustic as these chairs offer an ambiance that looks fresh and clean. The rug too should be neutral to add to the setting. If you feel that the colours should be a bit brighter; then place dishes that are of vibrant colours.
The key for attraction is mixing a unique combo. You need not stick to the classic designs and rule out the recent trends and vice versa. If you choose rustic tables of any pattern then your chairs should be of modern trends. You can bring in metal or plastic chairs for the wooden tables. The colours of the chairs can be bold. The contrast settings add to the beauty of the various trends you have used.
Dining tables that are in high contrast with the other upholstery like the chairs is the most popular combination. You can get the feel of a warm welcome instantly. Your fashion statement is only complete with the use of the combination of chairs and benches. Benches are best suited for less formal places and hence the perfect choices for homes and home gardens. A modern and warm look is offered by the benches and they come in handy when it comes to accommodating everyone in the garden for home parties.
Have more ideas that will make your dining experience more fun? Do mention in the comments below! J