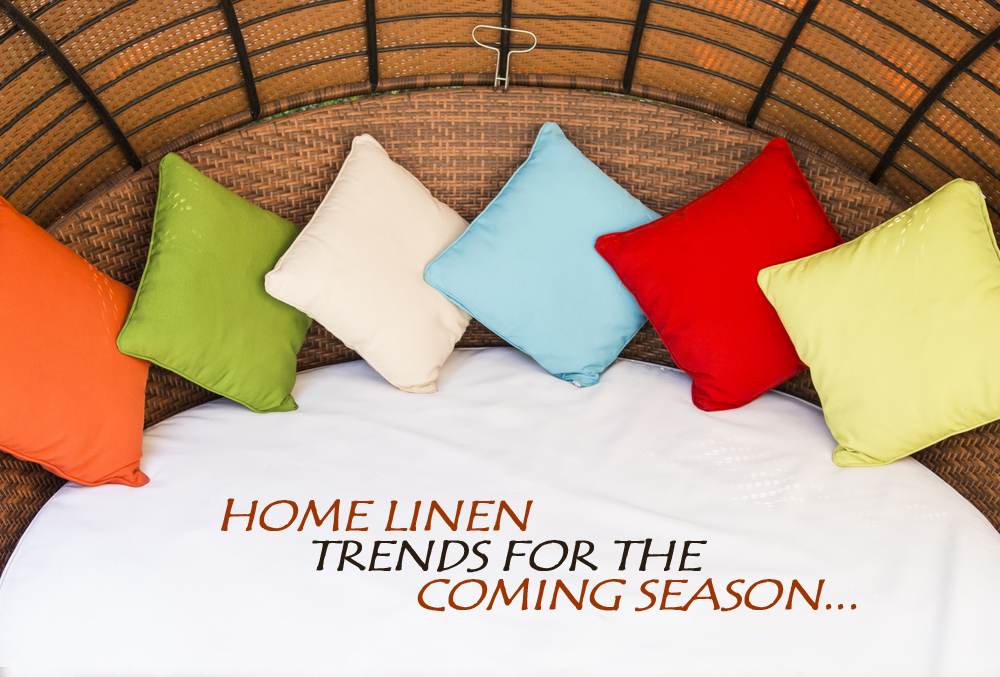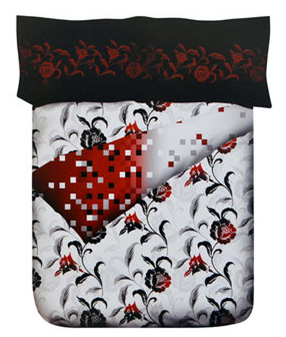 While furniture plays a significant role in the re-modelling of a house, it is common knowledge that furnishing cannot be left behind. While the furniture you choose gives structure to your home, linen contributes beautifully with its glamour factor. Like fashion changes and alters with every season, so does home linen. This may include a wide variety of furnishings like pillow cases, curtains, bed linen, rugs, shower curtains and much more. Bed linen can be further broken down into comforters, quilts and bed sheets.
2015 has been big on the home linen front and the market is full of trends that are waiting to be welcomed to your home. We have listed down a few trends that you just cannot miss! Take a look.
1)      The 'Marsala' factor-
Pantone's annual pick for colour of the year goes to Marsala, a rich brown-red the colour of fortified wine. Leatrice Eiseman, Executive Director of the Pantone Colour Institute, describes it as "nurturing and fulfilling. Marsala is a natural fit for the kitchen and dining room, making it ideal for tabletop, small appliances and linens throughout the home."
Much like the fortified wine that gives Marsala its name, this tasteful hue embodies the satisfying richness of a fulfilling meal while it's grounding red-brown roots emanate a sophisticated, natural earthiness. This hearty, yet stylish tone is universally appealing and translates easily to fashion, beauty, industrial design, home furnishings and interiors.
2)      Monochrome with a pop of colour-
A trend that is here to stay and is not going to go out of fashion any time soon is the monochrome trend. To put it simply, monochrome is a beautiful mix of black and white. It may even include shades of grey. What adds beauty and a touch of uniqueness to this trend is pops of colour on monochrome. Like a black and white bed sheet with red pillow cases would serve as an ideal example.
3)      The Aztec Trend-
Aztec print has been around for quite some time. It is a zig zag print mostly in earthy colours. Gorgeous and unique to say the least, this print is sure to add a touch of class and elegance to your rooms. While this print looks best when used in moderation, going an extra mile with shower curtains and rugs will just add a fun flavour to your home.
Don't be afraid to experiment this 2015!