How To Decorate Your Balcony
In city apartments, the balcony may be the only outdoor place where we can enjoy some fresh and natural air. Thanks to this place you can enjoy the outdoor air and it allows you to relax under the sun without even leaving your apartment.
Ideas on decorating your very small balcony are endless.
Small balcony designs with screens and hanging planters, garden decorations and space saving furniture look cozy and inviting, offering perfect outdoor seating areas for enjoying a breakfast outside. An outdoor rug, a chair, flowers and plants in attractive containers are all you need to create a peaceful paradise on your small balcony.
1. Flora & fauna:
Green plants and flowers transform balcony and terraces into pleasant oases. The climbing or hanging from the ceiling or on walls plants and flowers are gorgeous, space saving option for decorating small outdoor seating areas in elegant and unique style. It creates a truly intimate and unique open-air lounge where you can relax and rejuvenate.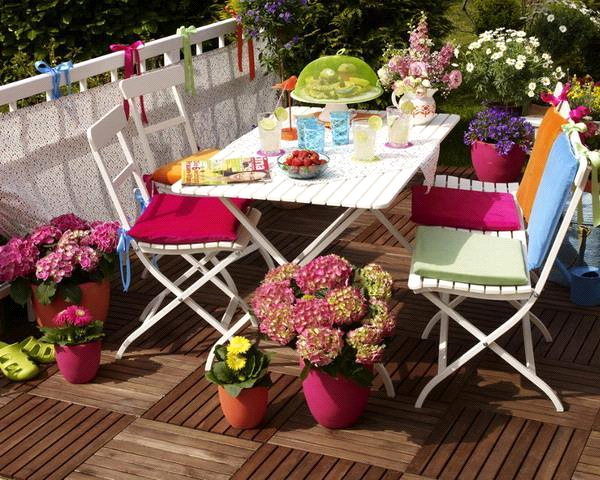 2. Wind- Chimes
Hang wind chimes in the balcony or at a window. Whenever there is a light breeze, the music from the chimes will soothe your ears. Also the colours of the chimes will brighten up your balcony.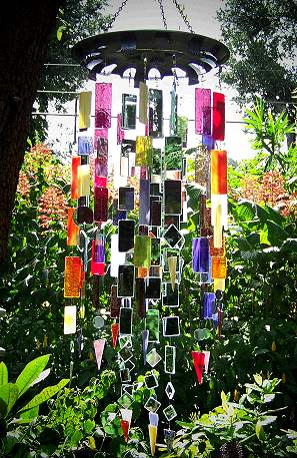 3. Colourful Sit-out
A small, space saving table with a matching chair are great for dining outside. Decorative pillows, screens and outdoor curtains add comfort and color to small balcony designs.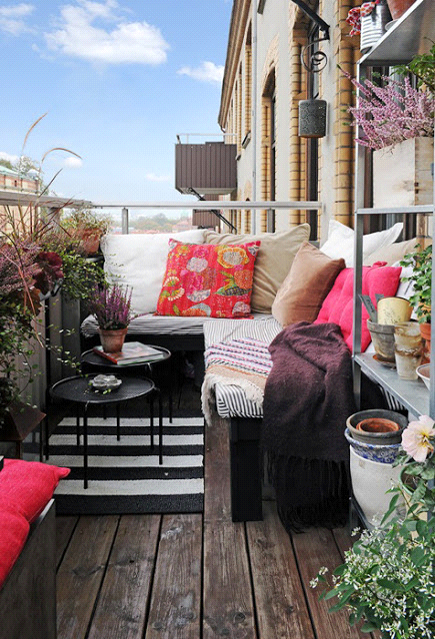 4. Floor-Rug
A strategically placed outdoor floor rug helps define your small outdoor seating area in attractive, inexpensive and convenient way. Buying an outdoor floor rug or just painting a rug like pattern are two simple ways to enhance small balcony designs and create cozy and inviting outdoor seating areas.