Brilliant & Inexpensive Home Makeover Ideas
Are you looking to redecorate your home but don't have an extravagant budget to splurge away? Do not fret! Here are some easy, fun and practical ideas for revamping your space without burning a hole in your pocket.
1)      Do you have old paint lying in your garage? Use it to perk up some boring furniture! Paint a table, an interior door or a chair to give it a whole new look. You can even use painter's tape to section off stripes to create borders on walls.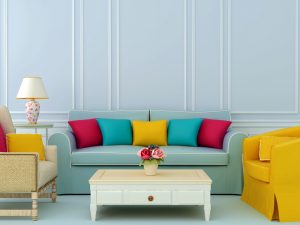 2)      Re-arrange the furniture. Sometimes just moving your sofa into a new corner, or placing it at an angle, can make a world of a difference to your living room.
3)      Change the colour of your linens regularly; adding coloured throw pillows can also have a massive impact on the look of the room.
4)      Have beautiful bottles lying around which aren't of much use? Repurpose them to become single bloom vases or pretty candle holders!
5)      Make even the simplest bed look stylish with a wall-mounted headboard.
6)      Get rid of that plain old dustbin that does nothing to spruce up your home décor. Instead, turn plain boxes into pretty storage containers with fashionable wrapping paper and see the  difference!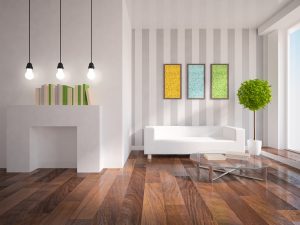 7)      Wallpapering the front of a dresser is an easy way to incorporate new colour and design elements. An accent of floral paper can convert a previously dowdy dresser into a feminine classic.
8)      Keep bedroom lighting subdued. Nightstand lamps or wall sconces will help create beautiful lighting which is conducive for bedtime reading. Avoid the use of tube lights as much as possible.
Revamp your living space with these brilliant ideas. Go ahead and do something different to your home right now!