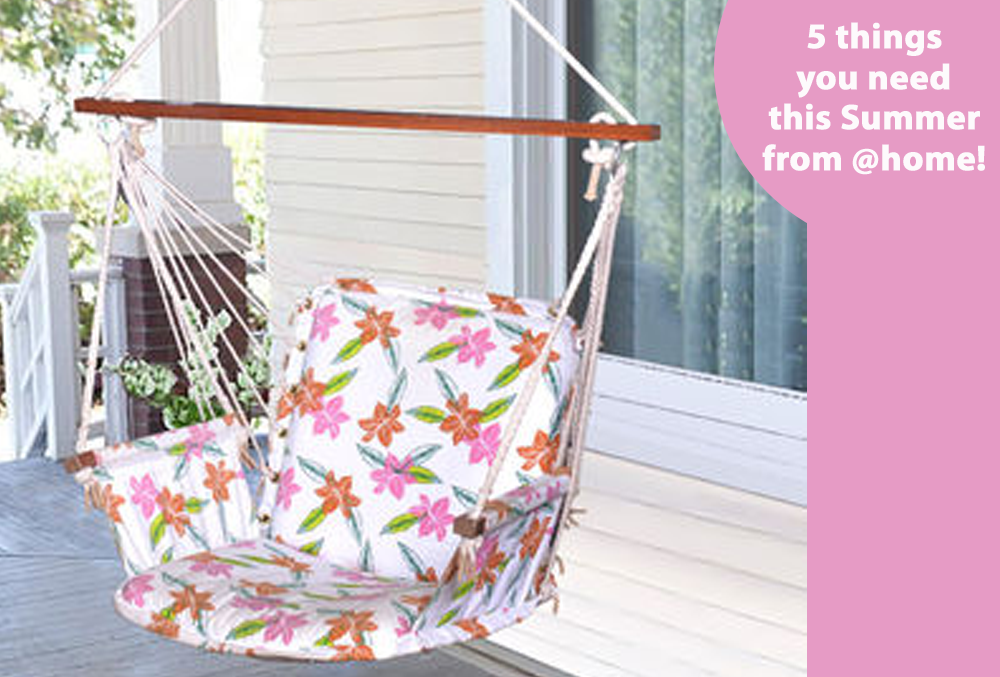 The right furniture not only perks up your room, but also adds a stylish edge to the overall look and feel of your home. Furniture forms an important part of home decor. If you're looking to move from the home decor space to the home fashion space, @home furniture will do it for you! From stylish bedroom furniture to living room decor that will steal your heart, here's a list of @home products that you cannot miss this Spring-Summer '15! We have listed down 5 furniture items that are an absolute must-have. Take a look and choose your pick!
Villa 1 Seater Sofa – @home Nilkamal, white:
If you're on the lookout for a sofa that is both incredibly fashionable and does not occupy too much space, then this Villa one-seater sofa will work wonders for your living room! A pretty and appealing combination of beige and lime green, this pretty sofa with even prettier cushions are something you just cannot miss!
To make it yours today, click here: http://bit.ly/1LgEQ6Y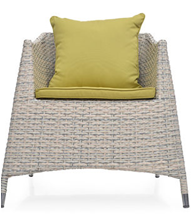 Night Stand With 2 Drawer Churchill – @home Nilkamal, black:
Monochrome has been ruling the fashion runways since quite some time now. Black and white is the latest fad that is nowhere close to disappearing and fading into oblivion. It's time to incorporate this crazy trend into your home now. This stunning Churchill night stand will add a fashionable touch to your bedroom, and give it a classy edge like never before!
To make a purchase, click here: http://bit.ly/1LgGfdU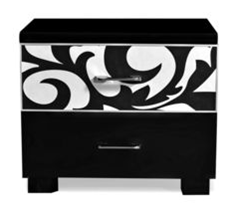 Fortis 4 Seater Dining Set – @home Nilkamal, white:
If you're looking to create a dining room with minimalistic furniture and a classy touch, the Fortis 4 seater dining set will add magic to your home! Made with Marble Color Tempered Glass top, this dining set is the ideal choice for a small family. Space constraints won't be an issue with this compact dining table. The glossy finishing will also add elegance to your dining room.
To bring it home, click here: http://bit.ly/1He8MwV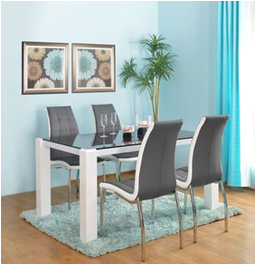 Leaf Swing Safari – @home Nilkamal, multi:
Why focus only on furniture that you place in your home? Outdoor furniture should be given equal importance as it sets the tone of your place. You can comfortably sink into this pretty swing, thanks to its finely upholstered seat and back cushions. Expertly made out of premium materials for optimum strength and long lasting use, this pretty leaf safari swing will help you relax whenever you feel down and out.
Make it yours today! Click here: http://bit.ly/1PuPGfz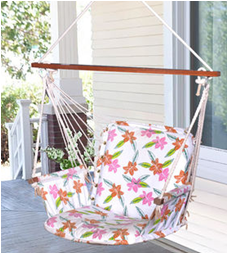 Absin Bar Counter – @home Nilkamal, walnut:
If you have an in-house space for a bar, you need to decorate it to look classy, as a poorly decorated bar space reflects badly on the entire home. This stylish Asbin bar counter will not only hold your wine glasses, but will also make your guests go 'wow' when they come home to grab a drink with you.
Buy it here: http://bit.ly/1IIVRIU