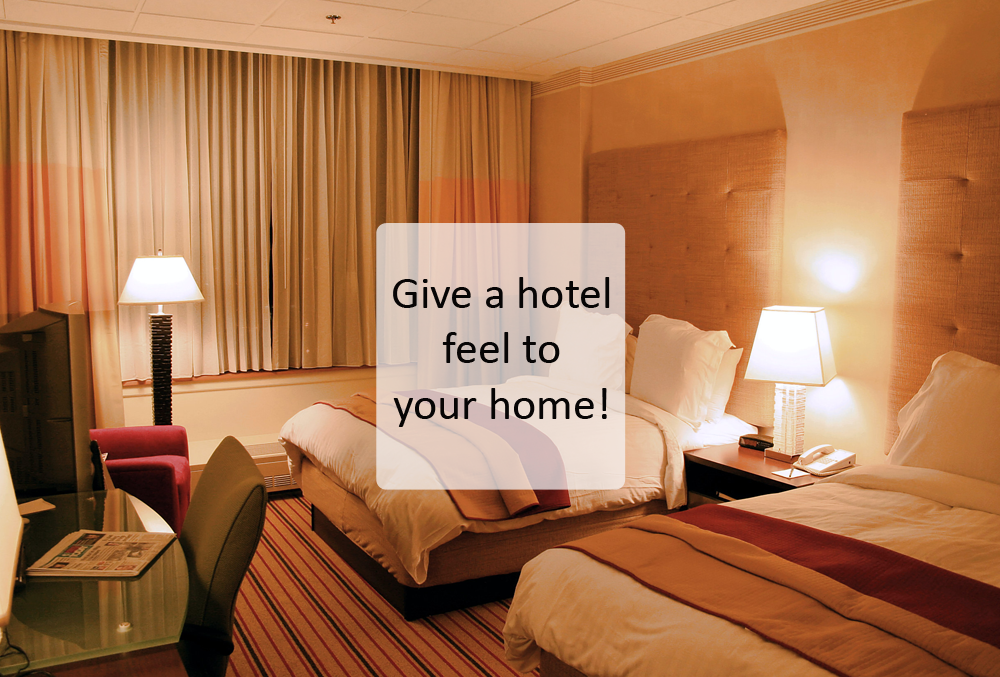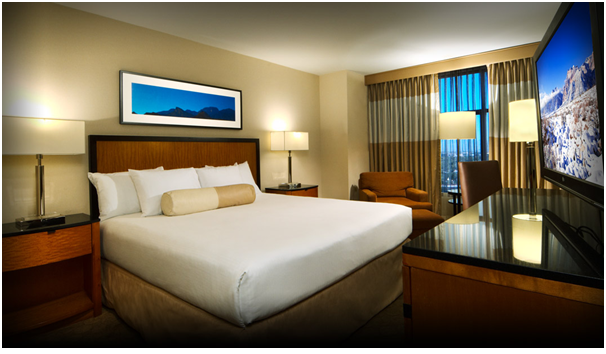 Life is a vacation, so why not live like it? No matter the budget, a lavish lifestyle can be achieved at home. All it takes are a few small steps. First, we must remember that high-class hotels do not come cheap. A team of experienced designers are usually employed to deck the halls of expensive hotels. However, it is not impossible to recreate the same in your home no matter what the size of your rooms. Check out these nine steps that will help you transform your room into a hotel.
1)    The bed should take centre stage when you are going for a hotel style. Think of all the hotels that you have visited; the bedroom is always well-designed with matching bedding, pillows and curtains.
2)    The bed should be with a plush headboard that you can lay your head against. The bedroom always has side lamps, a desk and a couple of cosy chairs.
Give yourself the gift of luxury with a bedroom that you deserve to wake up in each morning, and don't forget that little chocolate on the pillow.
3)      Playing in a single colour family can give your bedroom the feel of a contemporary hotel. Choose a neutral tone like silvery mint and keep it interesting with as many shades and materials as your space can handle.
4)      Enjoy the hotel bath experience with super plush cotton towels in your favourite colours. Keep a variety of sizes close at hand and display them neatly.
5)       The entryway is the first and last thing that guests see. Make it one that leaves a lavish impact. Architectural elements can add to the luxurious factor to your home.
6)      Pick fabrics like curtains and pillow covers to suit your taste and the rest of your decor. Don't forget to add black-out curtains in all the bedrooms, as every hotel offers them. Revel in pretty fabric, they will open the window to the home of your dreams.
7)      Begin with the big overhead lights in your home. Consider changing out-dated overhead lights with modern, sculptural light fixtures that speak to your decor. It is also best to have a dimmer light installed on these overhead lights. Dimmer lights are the key to mood lighting.
8)      Skim through design magazines and look at all the wonderful nooks and crannies that they portray. You will notice that when a room is well-designed, everything has a home and a purpose. There is no clutter in a hotel or well-organized room.
9)      You could create a spa space where you can unwind or do yoga stretches. Choose a dark corner of your home where it is quiet. Add candles, a floor pillow, and a soft mat or rug for stretching or meditating.
Mimicking a luxury hotel inside your own four walls can be done. Whether the budget is big or small, it is worth the small expense to add a hint of glamour to your home!