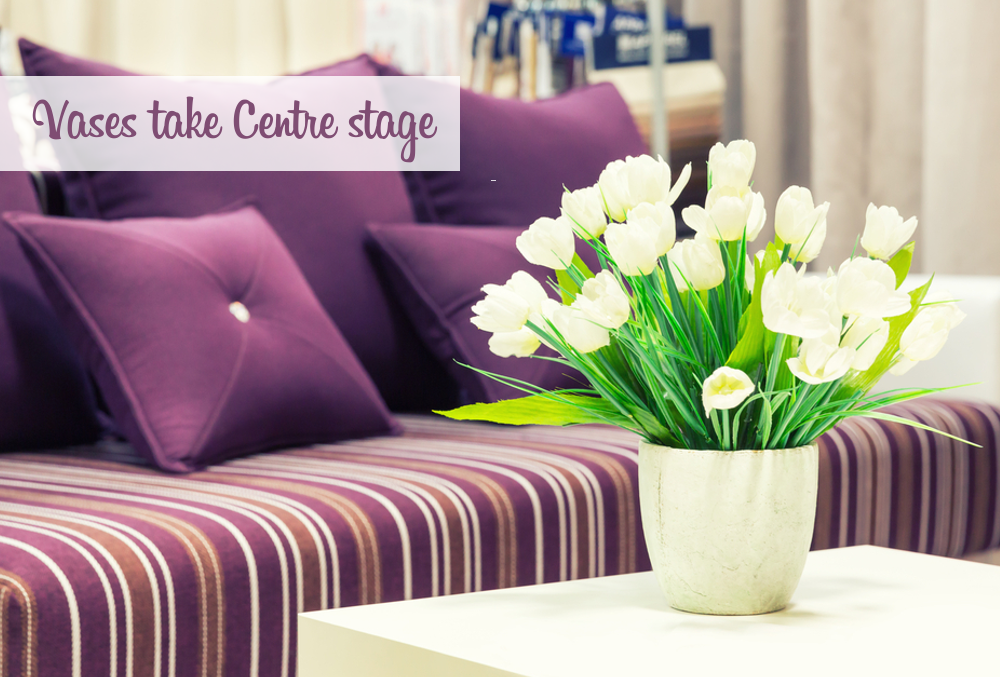 Flowers are indeed the music of the earth. As a different type of music sets a different type of mood; the right kind of vase is required to accentuate the beauty of a particular flower type. Hence choosing the right vase is extremely important.
So go ahead make the most of these helpful hints and pick a vase that will make your flowers look spectacular.
1) Raddish Flower Vase @home Nilkamal-

(Oval-Shaped) Oval shaped vases are ideal for highlighting one or two medium- to large-sized blooms, balanced with an assortment of small flowers and foliage. If you are a bouquet-lover then this vase is just the right pick for you.
Ideal Flower Match:Tulips
Suggested Space:Bedside table
Buy it at a discounted price here: http://bit.ly/1DnlGrH
2) Red Sculptured Flower Vase @home Nilkamal (Spherical shaped)-

A spherical vase with a small, ruffled opening will allow the stems of your flowers to spread out while keeping the flowers from flopping to the sides. Visually appealing, this 'Pristine' vase mesmerizes with its beautiful floral design and excellent finish. Featuring diamante embellishment, this appealing vase will certainly make your favourite flowers look even more beautiful.
Ideal Flower Match: Roses or Gloriosa lilies.
Suggested Space: A bookshelf or a windowsill.
Grab it at an amazing discount: http://bit.ly/1KjmH6C
3) Vase exquisitely designed @home Nilkamal (Cylindrical shaped)-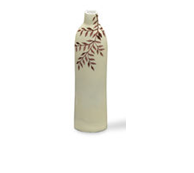 Tall flowers and branches look great in cylinder vases. The height and the narrow shape of these can make an abundant bouquet of shrub-like flowers look more controlled. Flowering branches, peonies or any bloom with a large head and a bulky stem will work wonders in it. If you are a fan of soaring flowers then this beautiful vase is the worth picking. Place it in your home or office space to give it a sophisticated allure.
Ideal flower match: Sunflowers.
Suggested Space: Kitchen islands, coffee tables and side tables.
Click to retrieve a special offer price: http://bit.ly/1BSsxtL
4) Vase Attractive – @home Nilkamal (trapezoidal shaped)-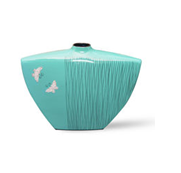 A trapezoidal vase calls for equally graphic blooms. These vases are the toughest to arrange, but worth the effort. Flowers that have weighty heads and delicate, stick-straight stems are the ones that work in this case. The elongated cone-shaped heads of hyacinths will smoothly soften the angular, shape of the vase. This designer piece will not fail to add an interesting twist to your otherwise simple living room setting.
Ideal Flower Match: Hyacinths or Daffodils
Suggested Space: Living room shelf
Wish to view our entire collection? Take a look: http://bit.ly/1ztY0Sa