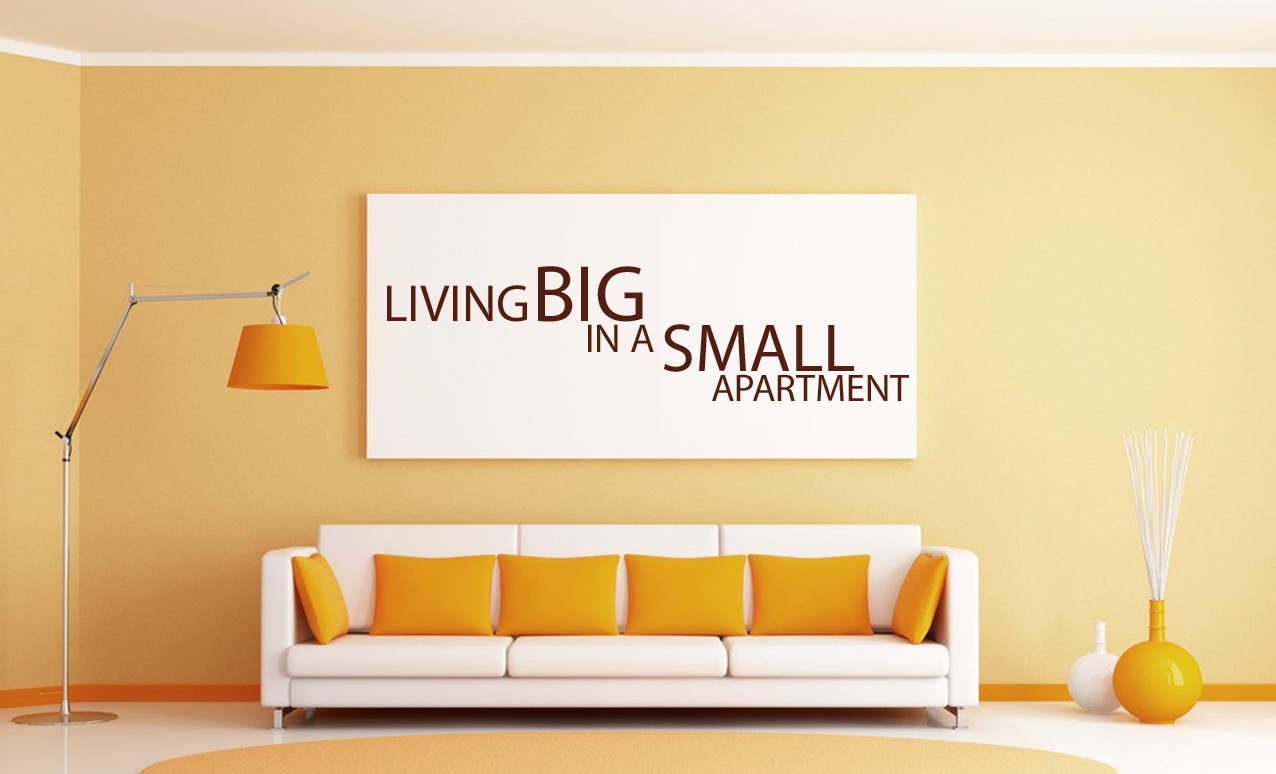 In a bustling metro like Mumbai, people are happy to compromise and stay even in a tiny apartment to make the most of the life as offered by the city. Imagine if you could optimise the compact living space and still make it an amazing place to live!
Don't let vertical space go to waste.
Small shelves attached to the wall or hanging shelves help utilize the wall space.
Give your living room a drastic makeover with built-in cabinets they not only look classy, but also save a lot of space.
Your baubles can be hung on the wall using Velcro and cardboard with pinned holes to display them.
Use mirrors to create reflections and bounce light around, this will make the rooms look more spacious.
A gloomy and dark room makes the home look even smaller than it actually is.
Shelves are the best assets you can have. If compiled correctly, it can provide you with immense amount of space.
Utilise the space in your closet in such a way that you have drawers and dividers to put in stuff that creates clutter in your living area.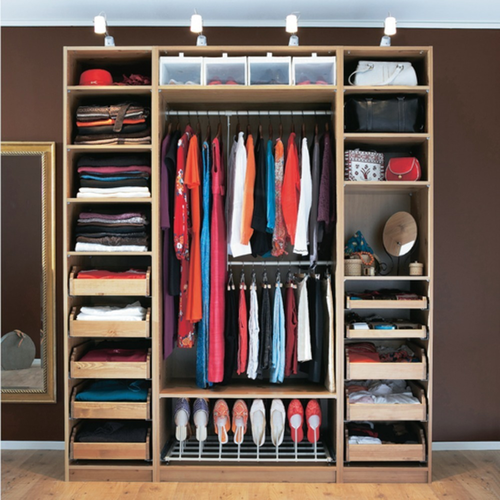 Throw away some un-attended stuff that you have been hoarding.
Quilts, moldered pillows, shoes, newspapers, rags, ancient collection of idols and other such old things you don't need at all tend to take up a lot of room.
Old clothes and hand-bags can either be revamped or thrown away.
Furniture:
Filling up a small room with an ancient, king-sized bed makes no sense whatsoever.
Go for sleek and compact. Even thick mattresses, covered with pretty bedspreads add a certain kind of charm.
Kitchen:
You can use drag drawers for heavy utensils, hanging light-weight utensils above your dining table helps in organizing your kitchen.
Bedroom:
Sofa-cum-bed, bunk beds, double layer beds with extra bedding on top are very useful.
Living room:
Using dual-purpose furniture like futons is the best bet.
Bathroom:
The space above the toilet, below the sink etc., can be used to fit built-ins and store bath linen and other toiletries.
Use bright colours for your walls.
Choose bright colours to make the room appear spacious.
Colours like blues, greens, light grays and neutrals do the trick.
Shades of red, brown, and dark golden will make your home look royal and appealing but compact and dense at the same time.
Be bold in choosing your Décor.
Remember there is a stark difference in being bold and being loud.
Consider using large-scale floral and graphic prints and vertical or horizontal stripes.
The horizontal stripes will visually widen a small narrow room.
Avoid tiny prints; they will be too busy and chaotic in a small space.