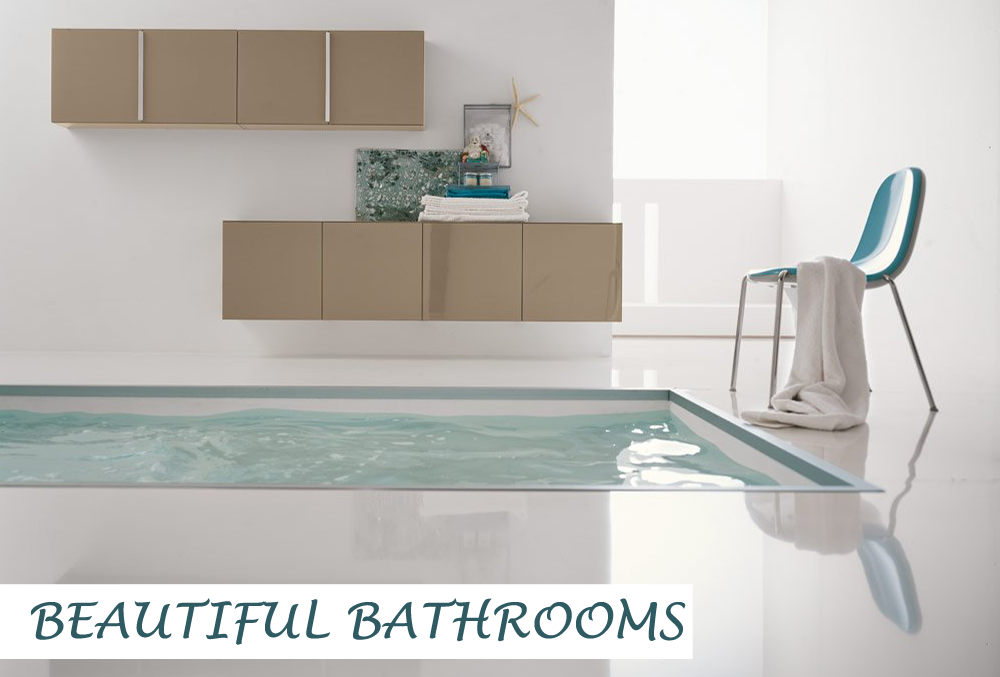 Have you ever wondered how you can get your bathroom to look beautifully decorated like the rest of your home? Read on!
 1)    Colour Scheme-
Don't simply paint the walls of your bathroom. Instead go for a Tiled look. Choose tiles in a beautiful floral pattern that will give your bathroom a modern look. Don't choose jazzy coloured tiles as they may look jarring in a small space.
2)    Minimal Furniture-
Try not to populate your bathroom with too much furniture. Make a few small shelves on the walls that will accommodate all your washroom essentials. Cupboards, however small, are a strict no-no. Keeping the furniture minimalist in the bathroom will lend tremendously to its décor.
3)    Trendy Accessories-
From beautiful bathroom sets in Geometric or Aztec prints to colourful towels and bathmats, pick your bathroom accessories carefully. Don't buy something that will not be of any use as it will just end up looking out-of-place in your bathroom. Co-ordinate your colour-scheme well with the accessories you pick as you don't want the overall look to be mismatched.
4)    Architectural intervention-
If your bathroom is big enough, divide the space into a shower area and a dry area. Separate both these sections with a shower curtain or a plain glass door. Not only will your bathroom look artful and classy, but also simplify the decoration process. However, if the bathroom is too small to be further divided, go for a simplistic look.
Found these ideas useful? Share your views with us!