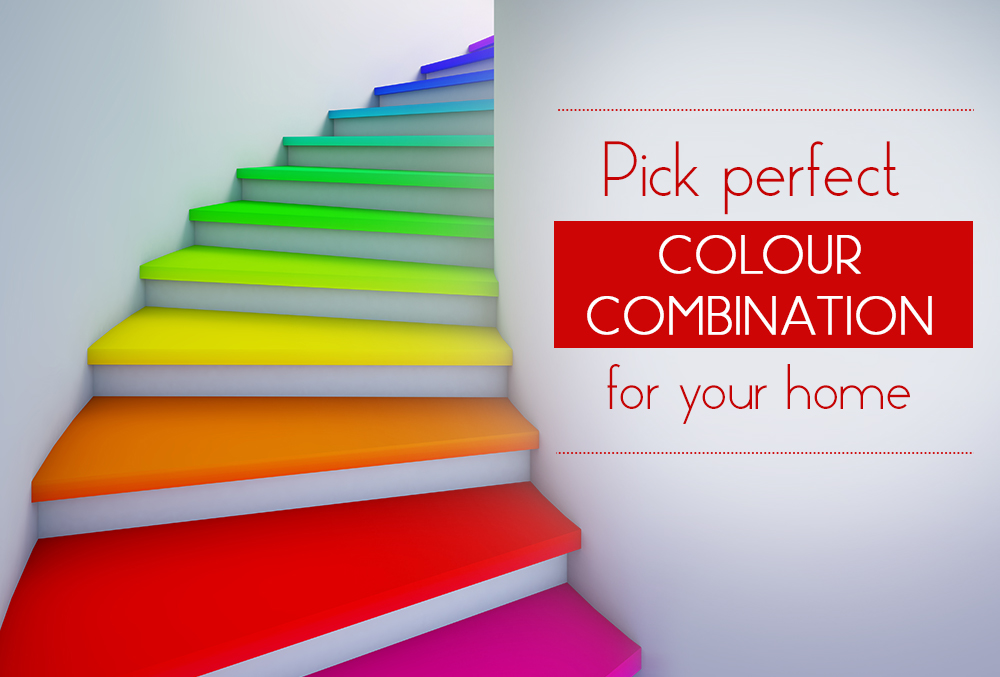 Colour can change our perception of the space around us, turning it cool and energetic, spacious or cozy. There are three key steps that can help you with the process of colour selection:
1. Find Inspiration
You can come up with ideas by creating a portfolio of what appeals to you: a favourite painting, the colour of your baby's eyes, or an unforgettable vacation.
2. Define the Mood
Secondly, is there a mood or theme that you would like to achieve in a particular space? Do you want a restful feel in the bedroom, or an energizing feel to the family room? The mood will lay the groundwork on the desired visual impact of a chosen colour palette.
3. Use Key Elements in Your Home
Last but not least, take stock of all the key elements in your house. Do you have carpeting, hardwood floors, modern or antique furniture? All these factors play an important role in determining the perfect colour scheme for your house.
Scroll through our colourpedia guide to understand how colours function in an environment:
Colours behave in three basic ways: active, passive, and neutral. Light colours are expansive and airy, making rooms seem larger and brighter. Dark colours are sophisticated and warm; they give large rooms a more intimate appearance.
Red raises a room's energy level. It is a good choice when you want to stir up excitement, particularly at night. In the living room or dining room, red draws people together and stimulates conversation. In an entryway, it creates a strong first impression.
Yellow captures the joy of sunshine and communicates happiness. It is perfect for kitchens, dining rooms, and bathrooms, where happy colors are energizing and uplifting. In halls, entries, and small spaces, yellow can feel expansive and welcoming.
Blue is said to bring down blood pressure and slow respiration and heart rate. That is why it is considered calming, relaxing and serene, and it is often recommended for bedrooms and bathrooms.
Green is considered the most restful colour for the eye. Combining the refreshing quality of blue and the cheerfulness of yellow, green is suited for almost any room on the house. In the kitchen, green cools things down; in a family room or living room, it encourages unwinding but has enough warmth to promote comfort and togetherness.

Purple in its darkest values (eggplant, for example) is rich, dramatic, and sophisticated. It is associated with luxury as well as creativity, and as an accent or secondary colour, it gives a scheme depth. Lighter versions of purple, such as lavender and lilac, bring the same restful quality to bedrooms as blue does, but without the risk of feeling chilly.
Orange evokes excitement, enthusiasm and is an energetic colour. While not a good idea for a living room or for bedrooms, this color is great for an exercise room. It will bring out all the emotions that you need released during your fitness routine. In ancient cultures orange was believed to heal the lungs and increase energy levels.
Neutrals (black, gray, white, and brown) are basic to the decorator's tool kit. All-neutral schemes fall in and out of fashion, but their virtue lies in their flexibility: Add colour to liven things up; subtract it to calm things down.
These general guidelines are a good starting point in your search for a paint colour. But remember, In order to have a beautiful home, you do not have to worry about trends. Colour trends will come and go. The people who live in a home make it beautiful by choosing colours that reflect their personalities.
Hope you all loved this blog, if you wish to know more about the perfect colour combination for your home keep watching this space.