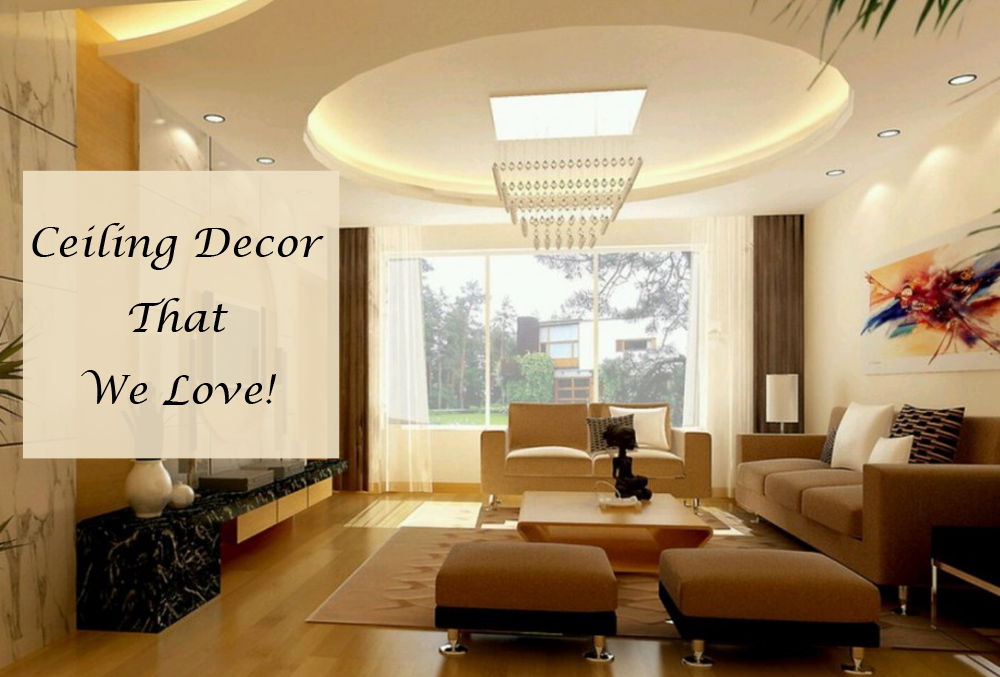 Have you noticed that when most of us think about ceilings for our homes, the thing that comes to our mind is white and flat? Despite all the amazing steps we have taken in designing and decorating the rest of the house, a 'ceiling' seems to be something that we do not pay much attention to. But a great ceiling design, whether it is in the living room or the dining area, the kitchen or the bedroom, can give your room an inimitable touch that leaves a lasting impression.
One ceiling design cannot be used across various homes. From tray ceiling to beam ceiling, cove ceiling to the highly popular drop ceiling, you can choose from an array of options that give your room an exceptional feel. Take a look!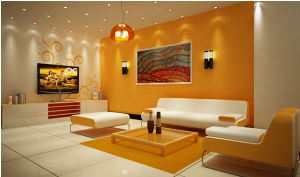 1)   Height matters-
A room tends to automatically look large and spaced out when the ceilings are higher. The acoustics of the place are also amplified in elevated ceilings; hence the living room or any other room for that matter should be designed accordingly. Also, a low rise ceiling in the corner of a room is apt for being converted into a reading space or a cosy sitting area.
2)   The colour you choose-
Your first try should be to alter your ceiling to make it higher. However, if that is not possible, then paint the rooms to alter the perception of the height. Darker tones give out a lower feel while light colours increase space. Break the monotony of the rooms by adding lights to create a dramatic effect. Attach wooden beams or vaulted ceilings to create an interesting pattern in sync with the interiors.
3)   Do the different-
With our advancement in home decor, ceilings can do a whole lot more than just provide a plain white roof. With the amazing number of designs on offer and the way in which architects are playing with both form and function, one can include beautiful LED lighting units as part of an elaborate and exquisite roof design. From providing a sleek and stylish modern alternative to offering the classic look by employing pendant lamps and chandeliers, an innovative roof design can do wonders to any existing room when combined with proper lighting technique.
Are you on the lookout for some fabulous decor? Take a look here: http://bit.ly/1dpGyAd
A great ceiling complements the rest of the room, lifts its visual appeal and offers it a fresh new perspective that is both ergonomic and aesthetic. At the end of the day, it is the perfect blend of style with substance!