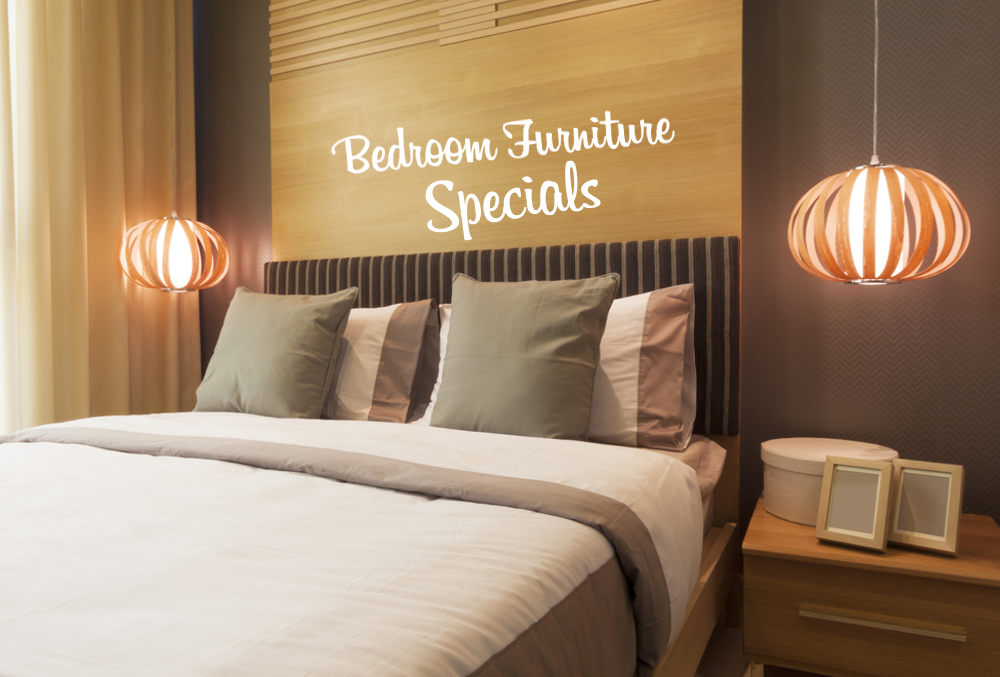 A bedroom is without a doubt the coziest place on earth. And we know you agree! Bedrooms offer a retreat from the hassles of everyday life. They help you dream and loosen up; they pamper you and give you a good night's sleep.
As one spends one third of their life sleeping, paying attention to revamp this cozy haven won't be such a bad idea, right?
Why don't you begin with some of our inspiring favorites?
 Queen Bedroom Set Markov- @home Nilkamal
Live life king size with this beautiful Markov Queen Bed with minimalistic design. It is accentuated by a headboard and a support plank that ensures greater quality and strength. This multipurpose furniture offers you a storage space on the inside and a hidden storage cabinet too. Buy it to believe it!
Get it at the best price today: http://bit.ly/16pl9LM
Twin-Over-Full Metal Bunk Bed with Set of 2 Mattresses – @home Nilkamal, black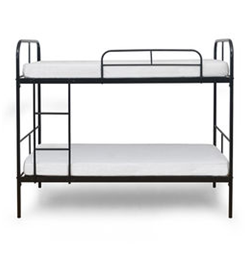 Fun for the little ones, fitting for the parents, bunk beds make everyone happy! If your children have recently moved into their own bedroom, this bunk bed from Nilkamal will be the ideal purchase for you. The excellent sleek steel finish uplifts the fashion quotient while the two coir mattresses provide absolute function. Safety wise, this bunk bed provides an integrated ladder to climb to the top and guard rails to prevent your children from falling off while they are sleeping. Choosing the perfect bed for your twins doesn't get better than this!
Grab it at incredible discount here: http://bit.ly/1BR975U
Aliya Day Diwan – @home Nilkamal, Brown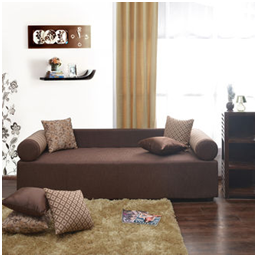 Oozing of richness, this Aliya Day Diwan from @home – Nilkamal is class apart from the regular line of wooden sofas that you have seen so far. The fabric upholstered diwan can serve as a sofa set for sitting or a sleeping area and this adds to the utility of the diwan set. With 6 throw cushions in completely contrast colors, this diwan will add life to any room.
Love it? Get it at an amazing discount here: http://bit.ly/1DrkZO8
Cushions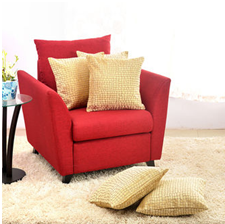 The favourite place for one to be is next to your beloved cushion. For minimum baseline coziness two cushions per side is advisable, but if you wish to add more go ahead! Increase the style quotient of your bedroom using cushion covers in exotic designs, prints and patterns.
Look at our exciting range of cushion covers at discount here: http://bit.ly/1yyyV5C
If you wish to add some more magic to your bedroom: hang string lights above your bed; dress your bed in an oversized sweater with a cable-knit blanket; throw down an extra fuzzy bedside rug for your pretty feet; invest in a nice bedside lamp so you never again have to get up to turn off the overhead light; DIY a homely canopy by hanging fabric from the ceiling; and above all find someone furry to share your bed with.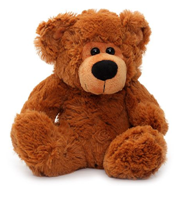 So go ahead flop on top of your fluffy duvet; sink into a comfy spot; grab a mug of sinful hot chocolate and snuggle all the way in your cozy haven!