5 Must-Have Furniture Items from @home
It's rightly said that "home is where the heart is" – so, if you have set your heart on something you love, don't hesitate, and just get it home! Here's a list of must-have furniture items which are sure to make your home look fantastic!
 2 S Sofa W 2 Recliners
This recliner is not only elegant but a classic addition to your home. It's stylish and super-comfortable and welcomes you with its wide-armed embrace. Made of top-quality Italian leather, and beautifully upholstered, this sofa provides you with great back support too! Just adjust one in front of your television set, and turn into a couch potato for a day or two, without any discomfort.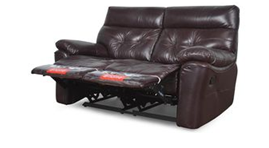 Aliya Day Diwan
The Aliya Day Diwan can be called a perfect stunner! Made from great-quality foam, this diwan can be a part of your favorite nook in the house, especially if you love reading or entertaining guests. Add a coffee table in front of it, and enjoy an evening with your best friends. Or, place it near the window, and curl up with a good book in the sun! Whatever be your choice, you could just sink into this diwan and relax! Available in beige & brown, with six pop-colored cushions, it is easy to maintain, and gives you that perfect excuse to be lazy.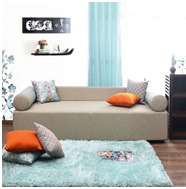 Arise-
This sleek and minimal Arise wardrobe is perfect for your clothes! It is a beautiful walnut color and would ideally go with every home set-up. Sturdy, warm and secure, this wardrobe is a definite must-have for any bedroom!

Madeline 6Str Dining Kit
"A Family that eats together stays together"! It is true that dining does together bring a family closer. You sit, pray, eat, share stories and laughter. Hence this Madeline 6-seater dining set is perfect for your family! It is warm-walnut brown in colour, and would be ideal with the neutral theme of your room, and of course there's enough space for everyone! Bring this fabulous set home and make those special moments come alive!

Hanna folding Chair-
If you are outdoorsy in nature or even fond of soaking up some sun, you are sure to fall in love with our Hanna folding chair. With a fun monochrome print, this chair would be your ideal companion for a day out with friends, a quick drive to the beach, and some lovely sun-bathing in the garden or even camping! It's light, small, foldable and easy to carry around! Available in a number of colors, this chair is also strong and durable.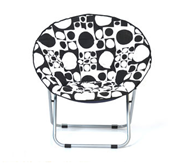 Loved the products you saw? Get them home today! http://www.at-home.co.in/home-furniture/